1. First prepare a Kingfisher Kingfisher light source (take 1310nm as an example), and let it stand for 15 minutes after turning on to achieve the purpose of preheating the light source to stabilize the light output. If you are using KI2400 without preheating light source, you can use it directly without this step.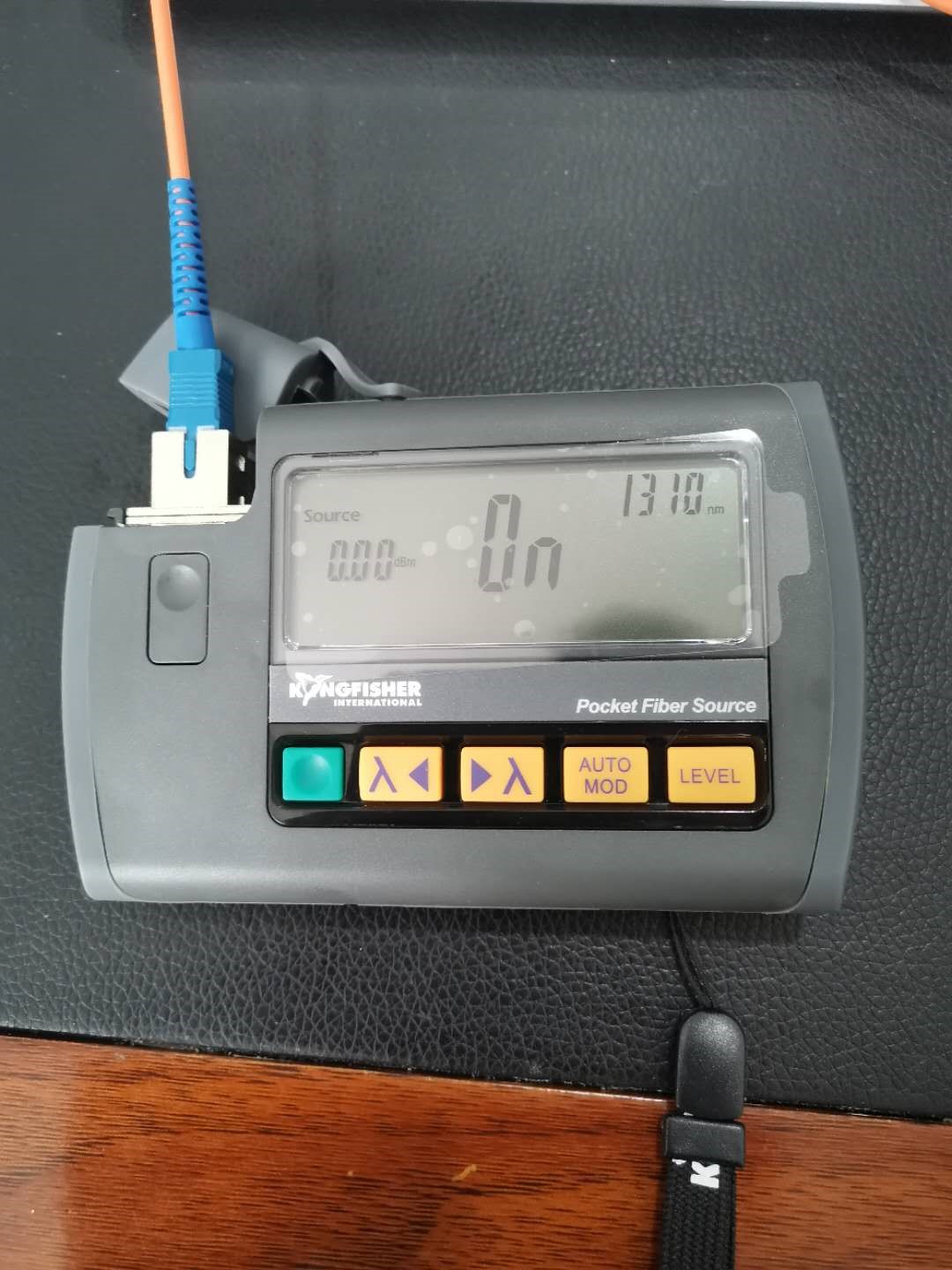 2.Connect the Kingfisher light source and the calibrated optical power meter with FOT3234 optical fiber jumper.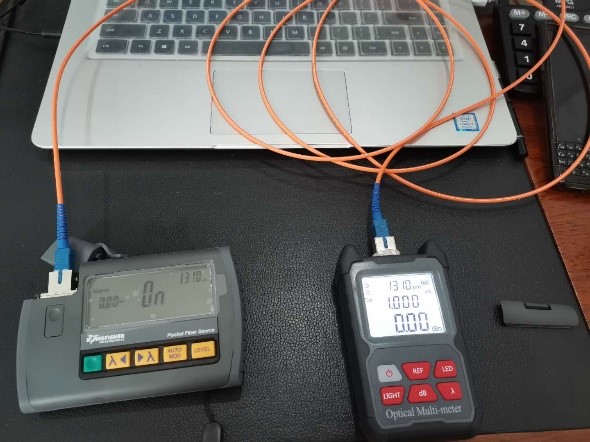 3. Press LED and LIGHT button to Enter CM mode.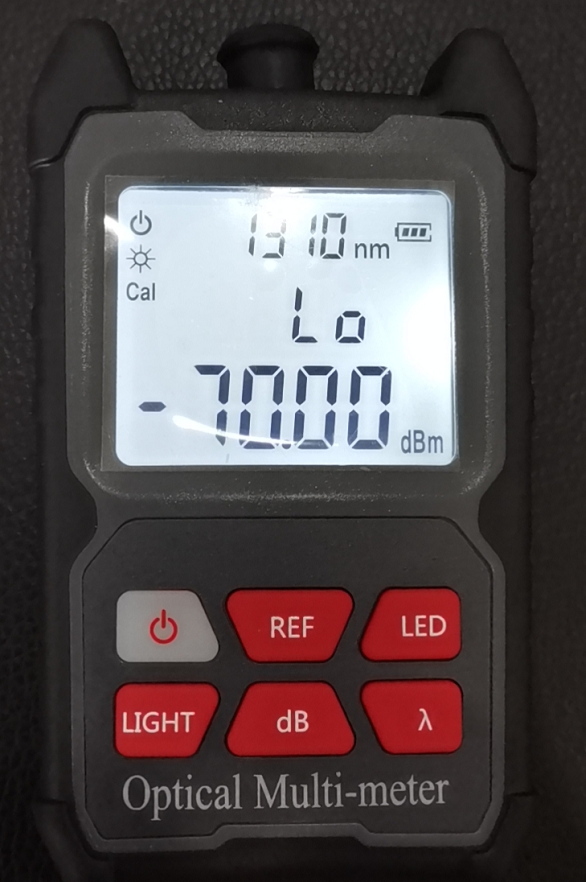 4.Press LIGHT to increase, press DB to reduce.
5. Press ON/OFF to save.
If you have any question about this FOT3234 Optical Fiber Power Meter Calibration, please contact us!